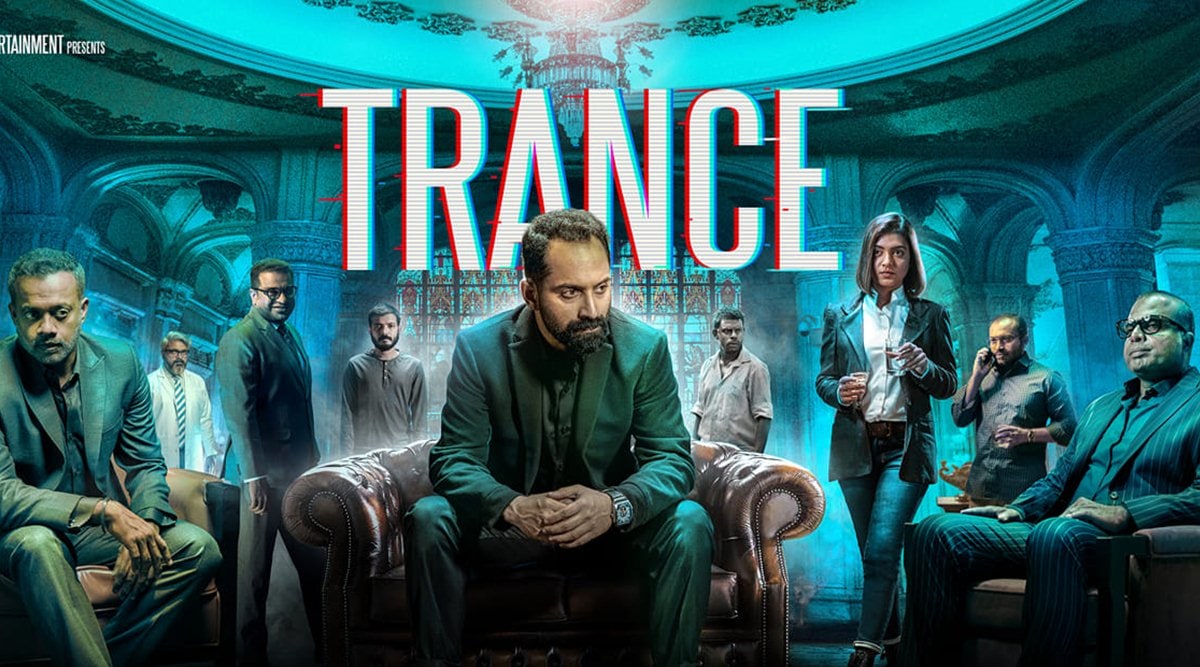 The Telugu film industry is famous in South India and famous in other parts of India. That is because not only will you find action-packed movies and thrillers, with drama romance, but you will also find films that will leave you with an after effect. Telugu film industry is far advanced, and there are many Telugu Indian movies online if you search for them on the best OTT platform. However, if you're looking for some good quality Telugu movie based on faith and religion, you should watch "Trance."
Cast
"Trance" is a psychological drama film in the Malayalam language which was released in 2020. It was directed and produced by Anwar Rasheed, and Vincent Vadakkan wrote the story. The film features FahadhFaasil in Vijay Prasad Christian pastor Joshua Carlton's role in the leading role. Other supporting actors like DileeshPothan as Avarachan, Gautham Menon as Solomon Davis, Chemban Vinod Jose as Issac Thomas, SoubinShahir as Mathews Varghese, NazriyaNazim as Esther Lopez, and Vinayakan as Thomas. Jackson Vijayan and Vinayakan TK gave the music. SushinShyam and Jackson Vijayan produced this music score. AmalNeerad did the cinematography, and Praveen Prabhakar acted.
About the film
You can watch Telugu Indian movies online like "Trance" on the best OTT platform for Telugu films. The film was a directorial return of the director Anwar Rasheed after completing a hiatus of 8 years. His last directorial film was "Ustad Hotel" in the year 2012. The production of the film had started in July 2017 and ended in 2019 September. It was the first Malayalam film to ever shoot with sync sound and use Bolt high-speed cinebot cameras. However, it was still postponed many times because of censorship issues and multiple other delays. But it was critically acclaimed by famous film review critics, and the acting of the leading actor, the direction of and the screenplay was highly praised.
Plot
The story of "Trance" is about a motivational speaker named Vijay Prasad who lives in Kanyakumari with his mentally unstable younger brother named Kunjan. The younger brother one day commits suicide and unable to take the stress; Vijay Prasad relocates to Mumbai in search of a fresh start. He stumbles upon two businessmen, Solomon Davis and Isaac Thomas, who gave him a business proposal. They propose that he disguise himself as a Christian pastor Joshua Carlton to perform some hoax miracles and earn profits. Initially, he hesitates. However, he also wants to start his life and make money. He takes on the role of Joshua Carlton, and he starts taking classes for grooming by Avarachan. He starts performing miracles and is called for an interview on a TV channel. This is where his fine image as a miracle pastor starts crumbling down as he faces several challenges and meets many new people. 
It would help if you watched thriller movies online like "Trance" as it speaks about faith, commercialization of spirituality, mental substance abuse, and many other social problems.